Please take a look at the photo gallery below for a small selection of the Cakes that I have made over the years.
Also, take a look at my Testimonials page to read some comments from satisfied customers and my Pricing page for a rough guide of what to expect.
Latest Cakes Gallery
Please click on a photo to view a larger image: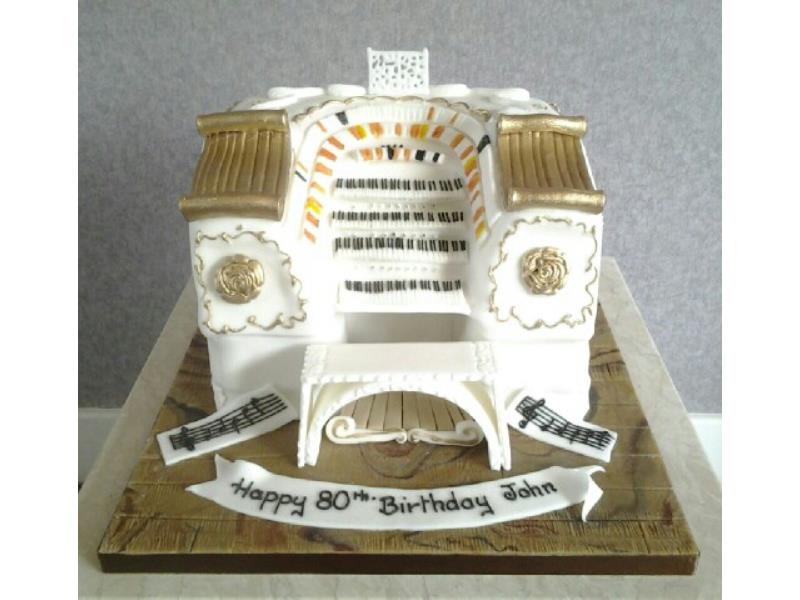 Wurlitzer Theatre Organ. Fruit cake modelled for organist and enthusiast John in Poulton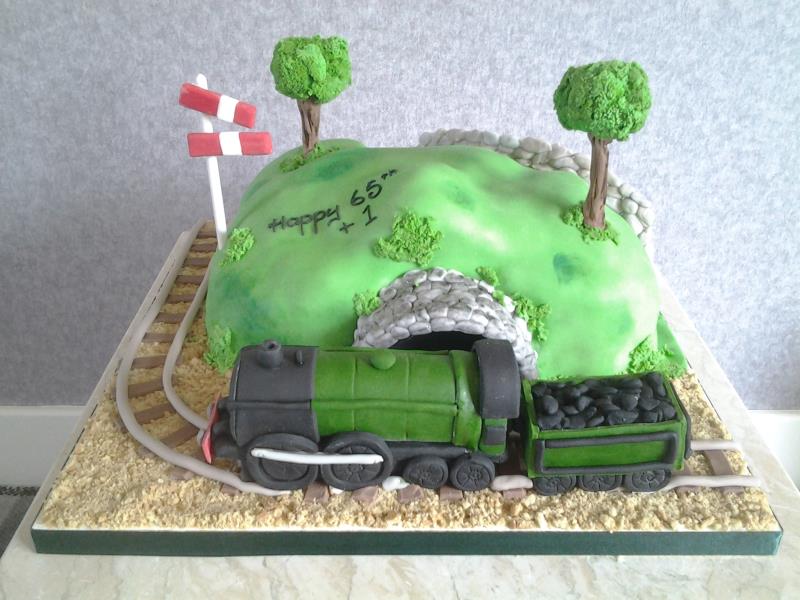 Model Railway - Poulton for Stephen's belated 65th birthday. Made from vanilla sponge and train hand modelled in sugarpaste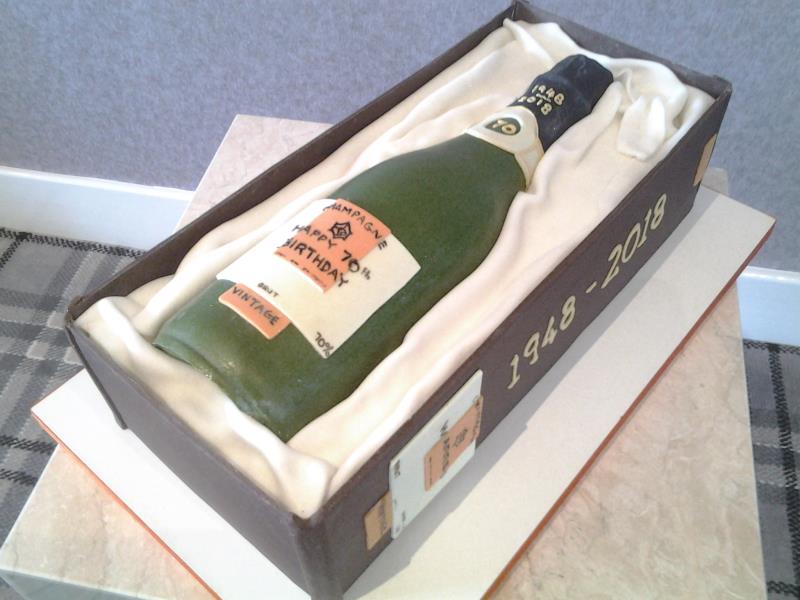 Veuve Clicquot wine bottle, for Warren's 70 th in Blackpool. Made from lemon sponge.

Racing cyclist on a 'hill' of chocolate and lemon sponges for 40 year old John in Bispham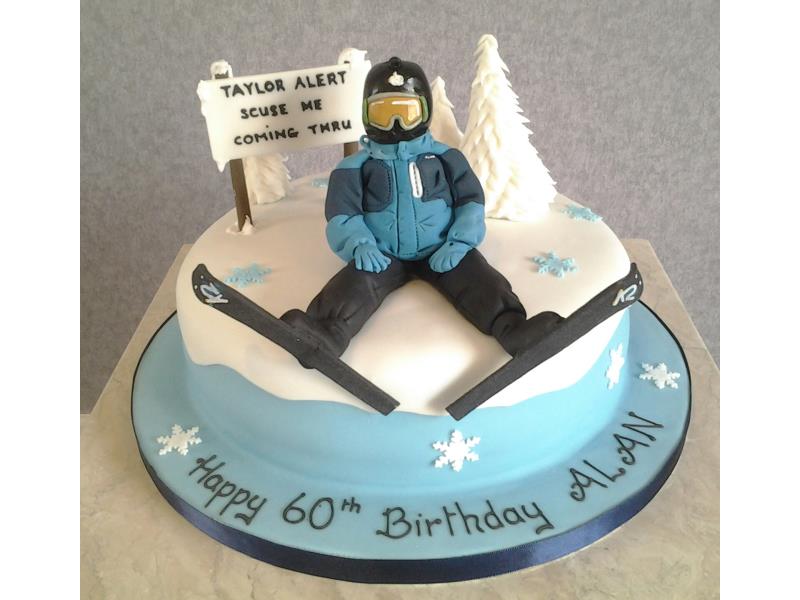 Skiing mad Alan's 60th birthday cake in vanilla psonge with hand modelled figure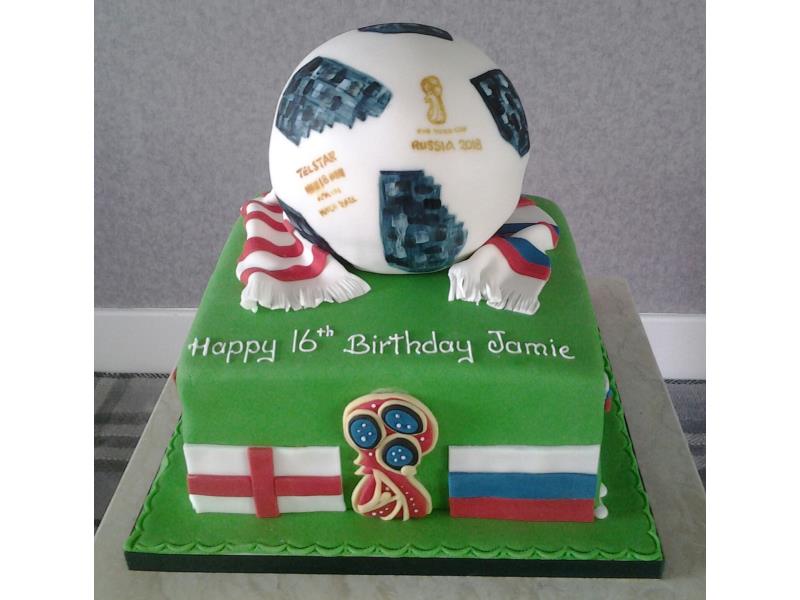 World Cup 2018 themed vanilla sponge cake for Jamie in Bispham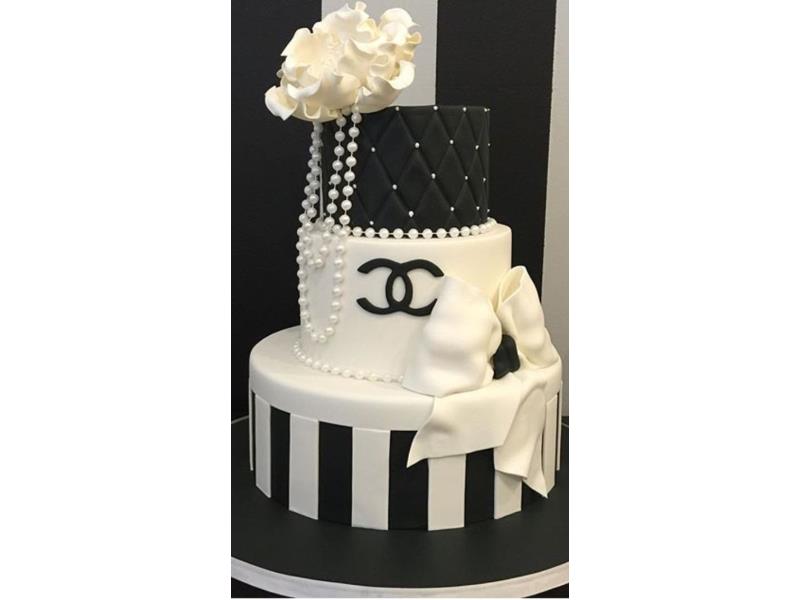 Chane 3 tier sponge cake for Emily in Thornton-Cleveleys, made from chocolate and vanilla sponges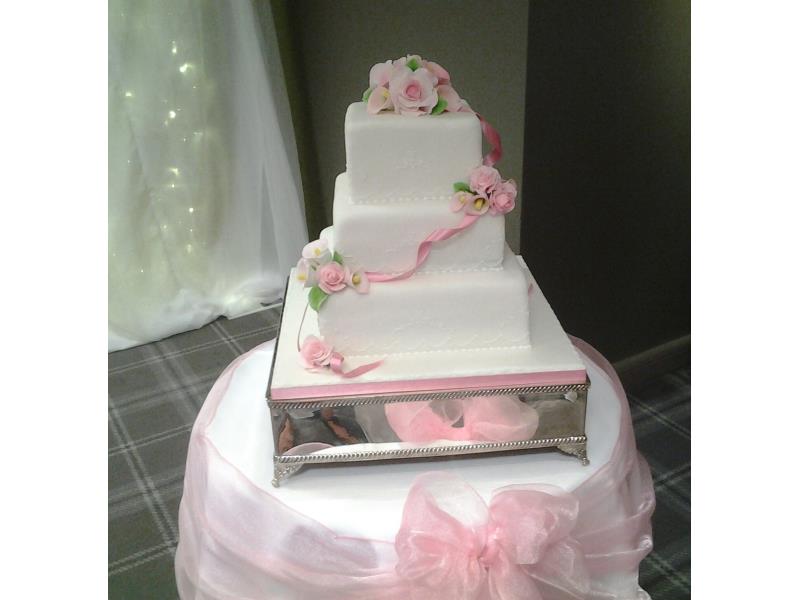 Calla Lillies on 3 tier pink and white wedding cake for Lisa & Alex at Village Hotel Blackpool. Handmade lillies on vanilla and lemon sponges.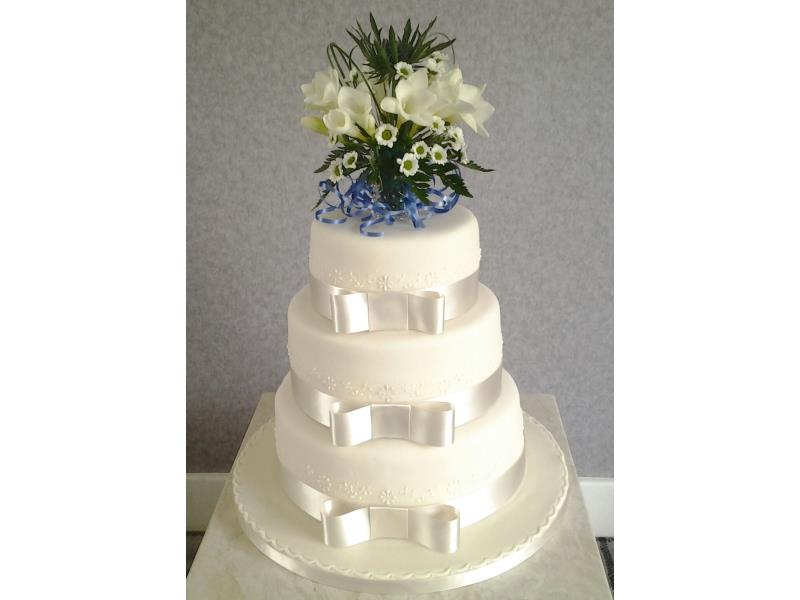 Classic white 3 tier wedding cake in vanilla and chocoolate sponges and carrot cake for Sharon & Lewis at Park Hotel Blackpool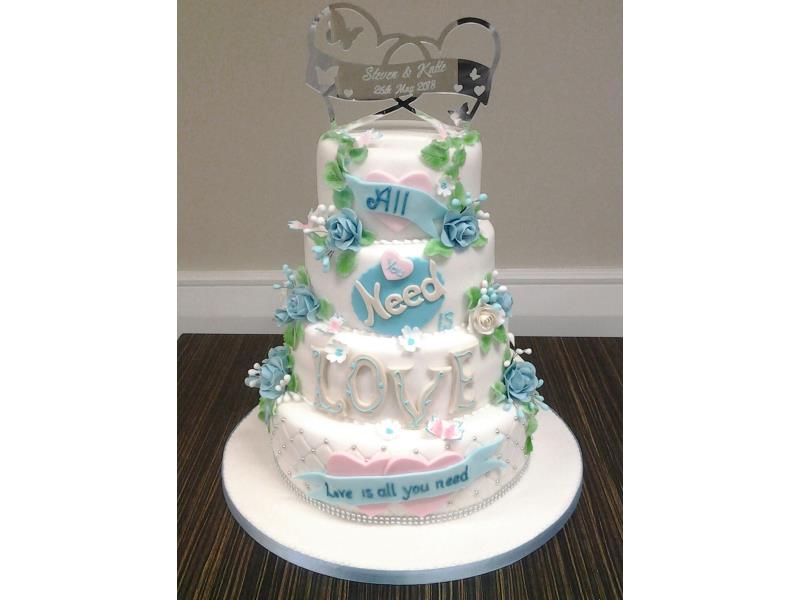 All You Need is Love wedding cake in vanilla, chocolate with oranges ponges and carrot cakes for Katie & Steven in Newton Le Willows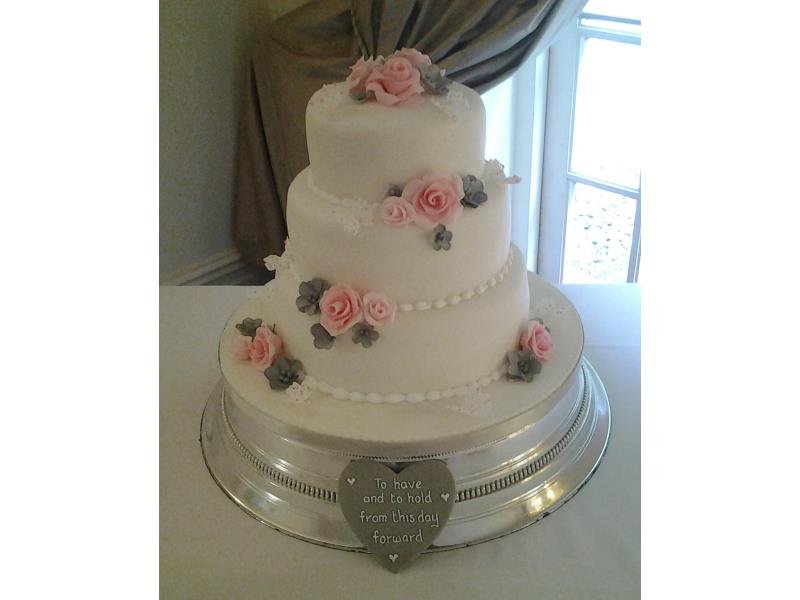 To Have and to Hold wedding cake for Jane & Paul in Bispham for their wedding at Singleton Lodge. Made from vanilla, lemon and chocolate with oranges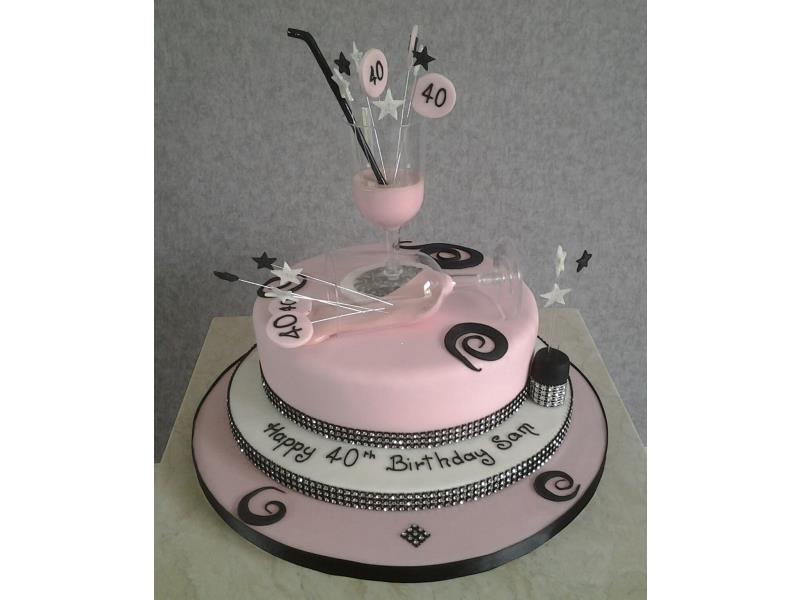 Cocktail and glitter with cake made in lemon sponge for Sam in Blackpool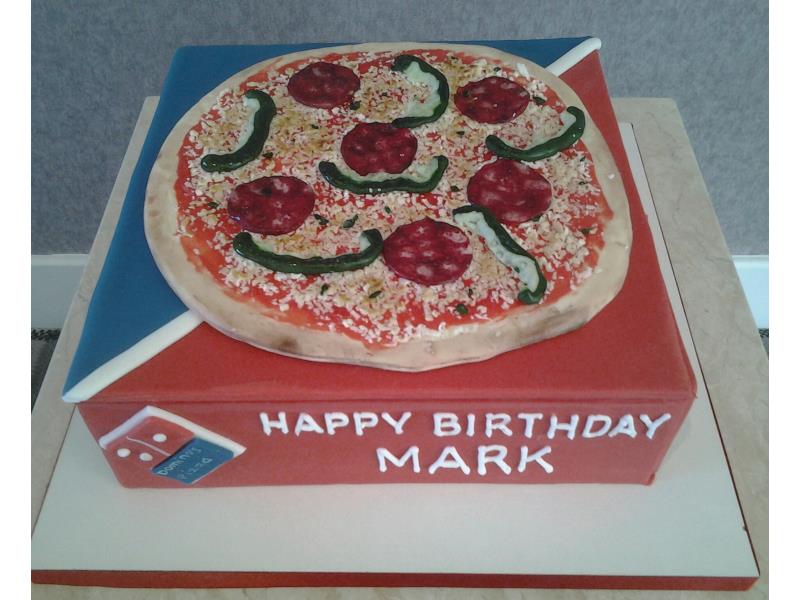 Domino Pizza and box, decorated with sugarpaste pepperoni, tomatoes, peppers and cheese. Cake made from vanilla sponge for Mark in Marton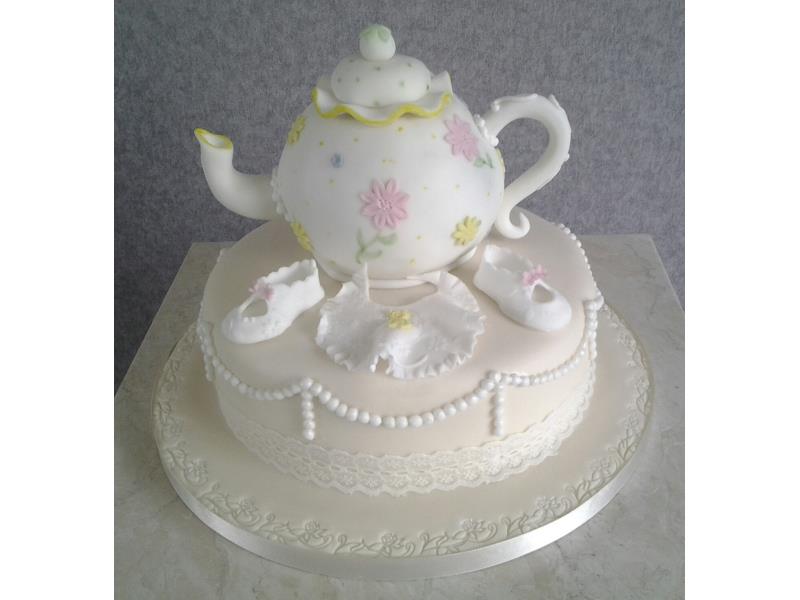 Teapot - baby shower showing teapot and baby bootees and dummy. Cake made from vanilla sponge for Lauren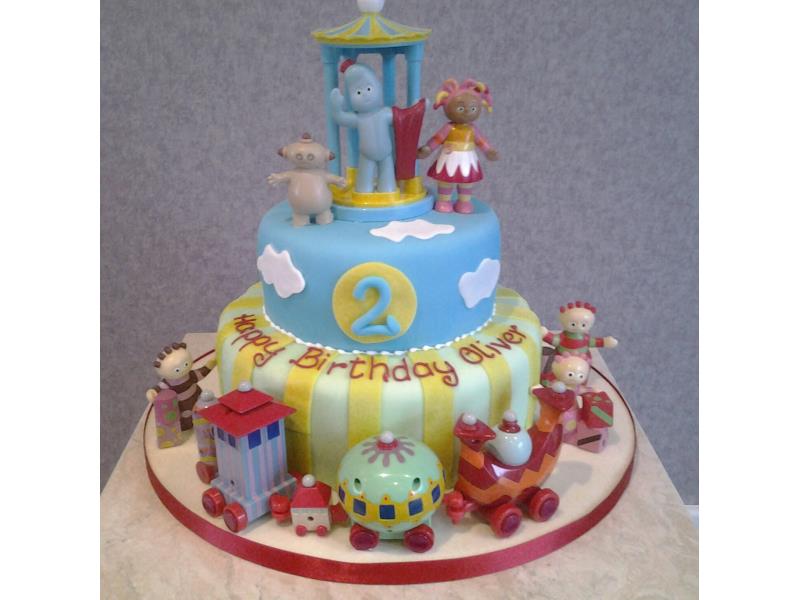 Iggle Piggle and In The Night Garden friends, made from cholcolate and vanilla sponges for Oliver in Blackpool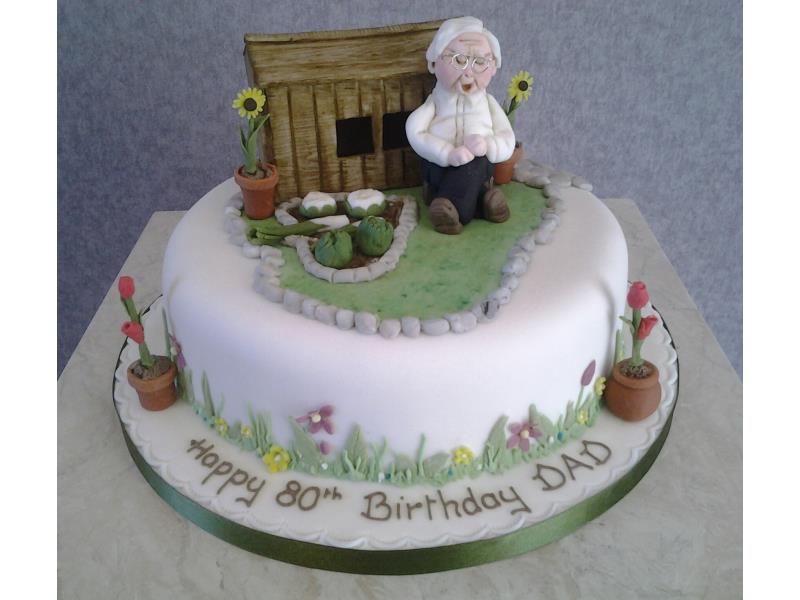 Gardening Grandad - in fruit cake with hand modelled figure and decorations. Beverley's Dad in Blackpool
Call for a Chat
Thank-you for visiting my website. If you like what you see, why not get in touch to arrange a chat:
I look forward to hearing from you.
Sue Summers
Creative Cakes of Blackpool
Blackpool and Beyond...
For the majority of cakes (unless delivery is requested), collection would be from my home in Bispham, just north of Blackpool. However, for wedding cakes I would usually include delivery to the venue and setting up of the cake. You'll have plenty of other things to be thinking about on the day!
For delivery, venues of up to 50 miles from Blackpool are quite normal, including: Fleetwood, Poulton-le-Fylde, Thornton Cleveleys, St Annes, Lytham, Kirkham, Garstang, Preston, Lancaster and beyond, with Southport, Morecambe, Chorley, Blackburn, Burnley, Bolton and Manchester being the maximum I would usually travel.